Pediatric Chiropractic at Robinson Chiropractic
Why Do Kids Need Chiropractic Care?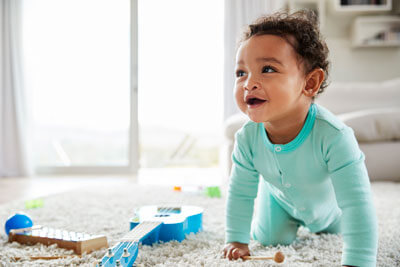 Pediatric chiropractic care is a specialty for patients aged 17 and under, using the same adjusting techniques we use for adults, but applied in different ways. At Robinson Chiropractic, we have a particular focus on pediatrics. Dr. Robinson has completed all of the International Chiropractic Pediatric Association's training in pediatric care.
Kids' bodies are subjected to as much stress as ours are, but at their age, we have the opportunity to correct misalignments before damage can accumulate in their bodies. This means we can prevent later degenerative effects on kids' musculoskeletal systems.
New Pediatric Patients
The first visit will be a consultation and exam. We'll talk with the child and the parents about their health history, going all the way back to before they were born. Any complications during pregnancy or labor and delivery can have an effect on your child's spine. We'll do an exam, which consists of gently feeling the spine to locate subluxations. X-rays are available for children over the age of 5, if necessary.
Follow-up visits will consist of very safe, low-force adjustments precisely targeted for your child's specific situation. Our chiropractors are trained in a variety of techniques to ensure that children of every age are comfortable with the process. We even offer techniques that allow us to adjust your child while you are holding them, if that's what's most comfortable for them.
Putting Kids at Ease
We have a baby doll that we can demonstrate adjustments on, so your child understands what's going to happen before it happens. They can also adjust the baby doll. We take the time to build rapport with kids, and our techniques are so gentle that most kids end up looking forward to coming in for their adjustments. We love it when kids experience firsthand the positive experience of chiropractic.
Conditions We See
Many common childhood conditions respond favorable to chiropractic care, including
Bed wetting
Colic
Constipation
Ear infections
Sleep disturbances
Behavioral issues
Get Care for Your Child
We want to help your child enjoy optimal health! Contact us today to book an appointment.
CONTACT US »
---
Pediatric Chiropractic Danville IL | (217) 442-2273